COLOURS: top left-speckled maroon/red, maroon/red/orange, magenta/red, lt blue/dk blue/white
2nd row: blue/red, lt green/dk green/white, dk blue/lt blue, blue/pink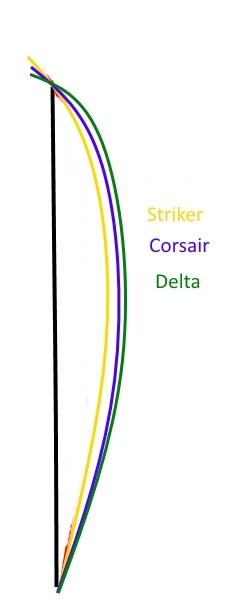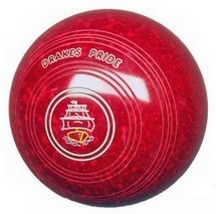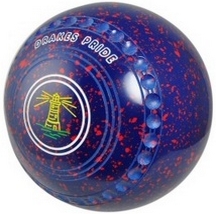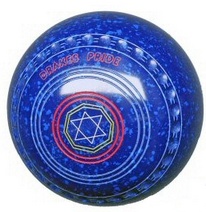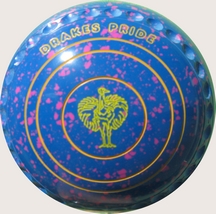 -----------------------------------------------------------------------------------------------------------------------------------------------------------
ALSO AVAILABLE ON REQUEST
top row: red/orange, orange/yellow/white, dk green/lt green, red/yellow
2nd row: multi coloured, purple/dk blue, blue/yellow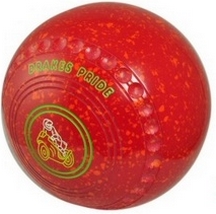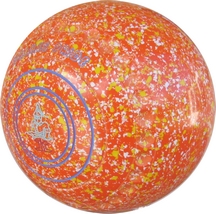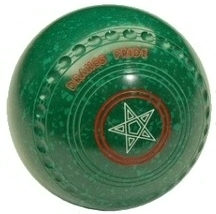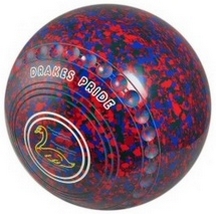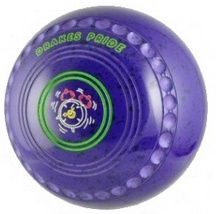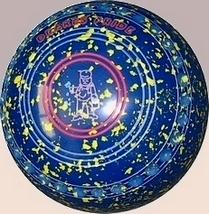 Model: EPIC
NEW for 2016 EPIC is our narrowest bowl specifically designed for competition play on faster greens and is the second model made using our revolutionary lathe program. The Epic displays the best consistency of any model available in comparitive green width and available in size 4H 3H colour $750
STRIKER SF
NEW for 2016 Striker-SF an update to our best selling Corsair, tighter with straighter finish using our all new high tech lathe program to cut a bowl profile that has
superior consistent green holding qualities for faster outdoor greens in NZ. Striker model won gold for England at WB Champs Chch 2016
Available in colour only: size 1H 2H 3H 4H 5H $750.00
model: CORSAIR ...our NO 1 seller
Newly designed bowl specifically for New Zealand with earlier break point than our traditional models. Based on the Professional model with a re-designed modified balanced arc sole shape to attain the flatter finish. Has an earlier break point and continues in quite a straight line before coming into the head on a long gradual arc that stays constant.

A model that combines the requirements of the competition player looking for an array of shots and especially the weighted shot that will hold its curve-line all the way into the head and succeed on a variety of NZ greens. The aiming point is roughly at the rink marker peg on the edge of rink and is designed for greens 16-18 seconds.
Available in sizes 1XH 2XH 3XH 4XH 5H black $620 colour 1H-5H $690
Neil Fisher wins 2011 NZ Open mens Singles
Stu Settle wins Taranaki Fours 2014

New model for NZ with same banana draw as the Excel, with slightly flatter entry from the modified balanced arc sole and is ideal for those players wanting a narrower modern version of the very popular Drakes Pride Special/Ultra. Has softer entry to the jack and goes a little narrower than the Ultra or Professional. Is a very stable bowl in all conditions and is highly recommended for players of all abilities and will suit medium speed greens. Ideal for Players wanting the universal playabilitly of the Special/Ultra model but want to take just a little less green and less turn at the jack. If your game is based around draw and run shots this model along with the Corsair is a perfect choice. This model is designed the same as the Corsair to do the same thing, but on the slower greens 14-16.5 seconds.
Available in black 00XH 0XH 1XH 2XH 3XH 4XH $620 colour 00H 0H 1H 2H 3H $690
COACHING BOWLS for Clubs
To help bowling clubs in their new bowlers program we have available sets in black or coloured with WB stamp. These are engraved with club name or logo on one side, please email us for prices.

New law yellow jacks 65.8mm 410 gm $56
Bowlers Check List.
Factors that govern which model will play well for you.
Style of game, do you like the traditional draw game and like to "take a bit of green"?
Where do you play and on what surfaces? Many NZ clubs have at least 1 sand-filled astro green.
Some bowl models will not play well on an this type of surface, but will play very well on high quality grass greens.
Do you play a lot of competition bowls? To cover all the green speeds and types it is necessary to have 2 sets. If you like
the narrow models then have a wider draw set for the surfaces of lesser quality or windy places. You may just want to stop
your good set being ruined by sand and have another set to play on occasions. We can renovate your older set at low cost.
Delivery skill is more important with the narrow running bowl models. Unintentional wobble at delivery does not affect the balanced sole
type bowls very much but does affect the narrower running models. Consistency is the basis of good bowling.
Point to remember is that bowls are only "reading" the green and acting accordingly. Sometimes a wider draw set will go very narrow especially on a heavy or wet green and a narrower running model can sometimes have a lot more turn at the finish on a fast green. You may also experience a much wider draw on the forehand than normal and almost no draw on the backhand. All this may change coming from the other direction.
Various playing surfaces can have your bowls doing something different to normal when they are heavy.